Phyllostachys aurea 'Flavescens Inversa'
Height: 30′
Diameter: 2″
Cold Resistance: 0F.
Light:Sun to light shade
This is a form of the species P.aurea.  It is very similar but has gold stripes on the green canes.  It has the same distorted nades at the base.  Both make ideal fish poles.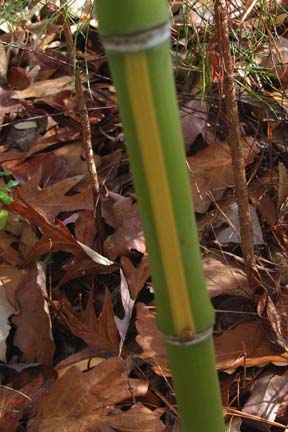 The yellow stripe is on alternate sides of the internodes.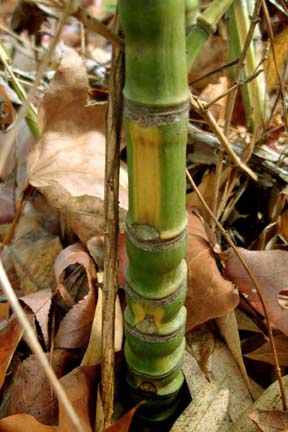 The distorted nodes at the base of the cane.  These make an ideal handhold for a fishpole.