Colocasia esculenta 'Black Magic'
Max. Height 60 inches with leaves almost 3 feet long. Black Magic is a stunning elephant ear. It really needs a lot of sun to develop it dark color but will grow with partial shade. The one below is growing in our gardens.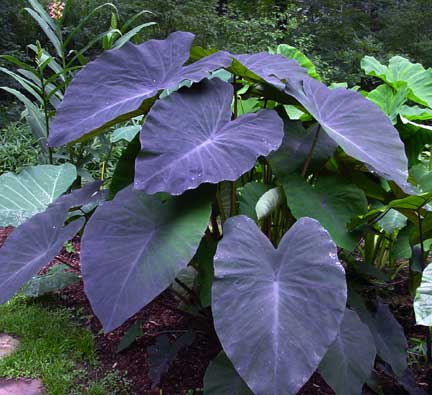 Colocasia esculenta 'Black Magic'
Height: 3′ to 5′
Cold Resistance: zone 7
Light:Full sun to mostly sun.
Black Magic has almost jet black leaves with a velvet look.  For the darkest color it needs plenty of sun.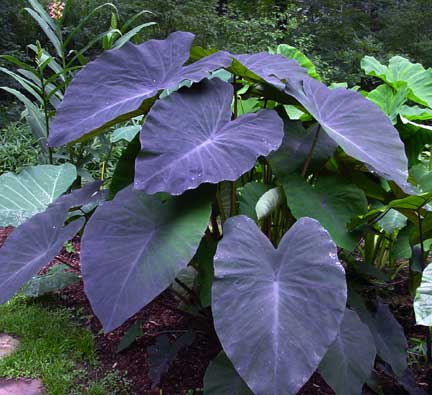 The large clumps of Black Magic elephant ears below were planted in a park in Birmingham one year.  They were in full sun and watered regularly and they just took off.  These are almost 6′ tall.