Height: 5′
leaf size: 3′
Cold Resistance: zone 7
Light:Sun to part shade
I call it the pastel elephant ear because the leaves and stems have pastel green look. Mine has gotten very large in the past. It multiplies rapidly, sending up young plants all around. You can see the color here.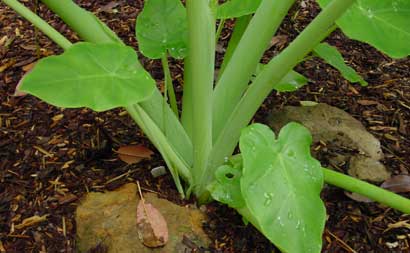 The base of a mature plant. Notice the smaller maturing plants around it.