Phyllostachys nigra 'Henon'
Height: 65′
Diameter: 3.5″
Cold Resistance: 0F
Light: Sun to partial shade
With beautiful, giant, gray canes Henon is one of my favorite bamboos.  It is one of the giants and is easy to spot from a distance with it's ghostly, gray look.  When mature the canes can be almost 4 inches in diameter.  My largest grove is beside the pond in a prime location with very rich soil.
The timber is strong and high quality with very straight, upright culms.  It is ideal for crafts and construction.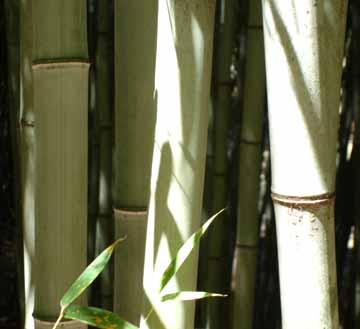 Close up of the light gray canes.  They give this bamboo a distinct look.