Height: 38′
Diameter: 2″
Cold Resistance: -10 F
Light:Sun to moderate shade.
Dark green canes with white rings at the nodes, this bamboo makes an impressive grove. It is one of the most cold hardy bamboos and will stay green down to -10F. The rhizomes can survive even lower temperatures.  It wont reach the max. heigth in a cold climate. It makes a great screening bamboo for a very cold climate.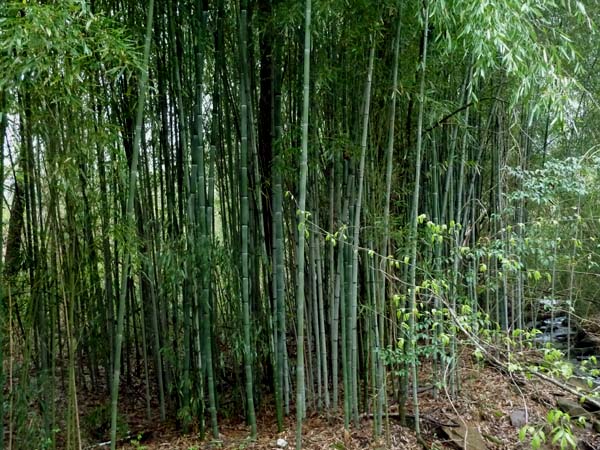 This is my grove of P.nuda.  It is about 20 years old. We keep it controlled with a creek on one side and mowing around it.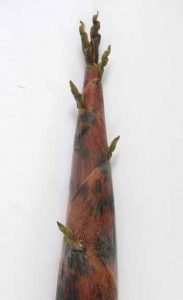 The shoots of Nuda bamboo are purplish with a mottled look.